Durham Metal Buildings
from the N. Carolina Steel Building Experts
Why Choose Us For Your

Durham Building Project
Buck Steel EXPERIENCE

We have decades of building experience from simple backyard shops to complex commercial projects which helps to ensure your project goes smoothly and stays on budget. Our extensive building experience in the Tar Heal State and our understanding of Durham County Building Codes and their impact on your project is unmatched.

Buck Steel INTEGRITY

We are not a high pressure telemarketing metal building broker; we are construction industry professionals and dedicated to serving our customers and to the success of their building projects.

Building VALUE

We understand that price matters. Our knowledge of steel building and thousands of completed projects allows us to value-engineer your project to save money.
Have Building Questions?

We Have Answers!
CALL US and we'll explain the Durham NC building process 'from quote to completion', provide you with realistic budgeting numbers for materials, concrete and erecting, and share with you realistic timeframes for engineering, fabrication, and erecting of your project.
The History of Durham Station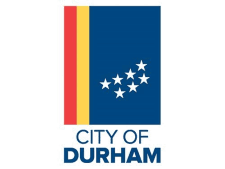 Originally called Durham Station for the name of the railway stop built on land donated by Dr. Bartlett Durham in 1849, it was not until two decades later that the town was incorporated and name shortened to Durham.

Until prior to the Civil War it was a small agricultural community that catered some to travelers moving through the area and saw little in the way of growth.

The Civil War brought with it the movement of both armies through Durham and the areas Brightleaf Tobacco caught the attention of many of the soldiers. Post-war, the tobacco industry was almost solely responsible for the rapid growth that Durham experienced as soldiers returning home wanted more of the tobacco they had enjoyed while fighting in the area.

The Bull Durham Tobacco Factory and W. Duke & Sons Tobacco Company were formed and became tobacco powerhouses, with Duke & Sons creating a near monopoly in the tobacco industry. Duke & Sons was eventually broken up by the Federal Government under antitrust laws and continues to operate as Duke Energy today. The Duke legacy lives on today, with both Duke University and the Duke University Health System which combined employ nearly 35,000 area residents.